Our mission is to give Jerusalem's needy elderly a sense of purpose, self-worth and connection to mainstream society through creative work opportunities, essential support services and a warm community environment.
What We Do
Since 1962, Yad LaKashish has provided creative work opportunities for thousands of Jerusalem's most deserving  elderly residents. In addition to a monthly stipend, Yad LaKashish participants are entitled to a comprehensive package of social and financial benefits, including an unlimited monthly bus pass, a daily communal and nutritious meal, and access to dental care subsidies. The elderly at Yad LaKashish, many of whom do not have nearby family, also gain a sense of community and belonging.
While our focus is on empowering the elderly, Yad LaKashish is dedicated to making an impact on the attitudes of the younger generation towards seniors. Our tour provides a platform to show young people that elderly members of society can be active contributors to the community.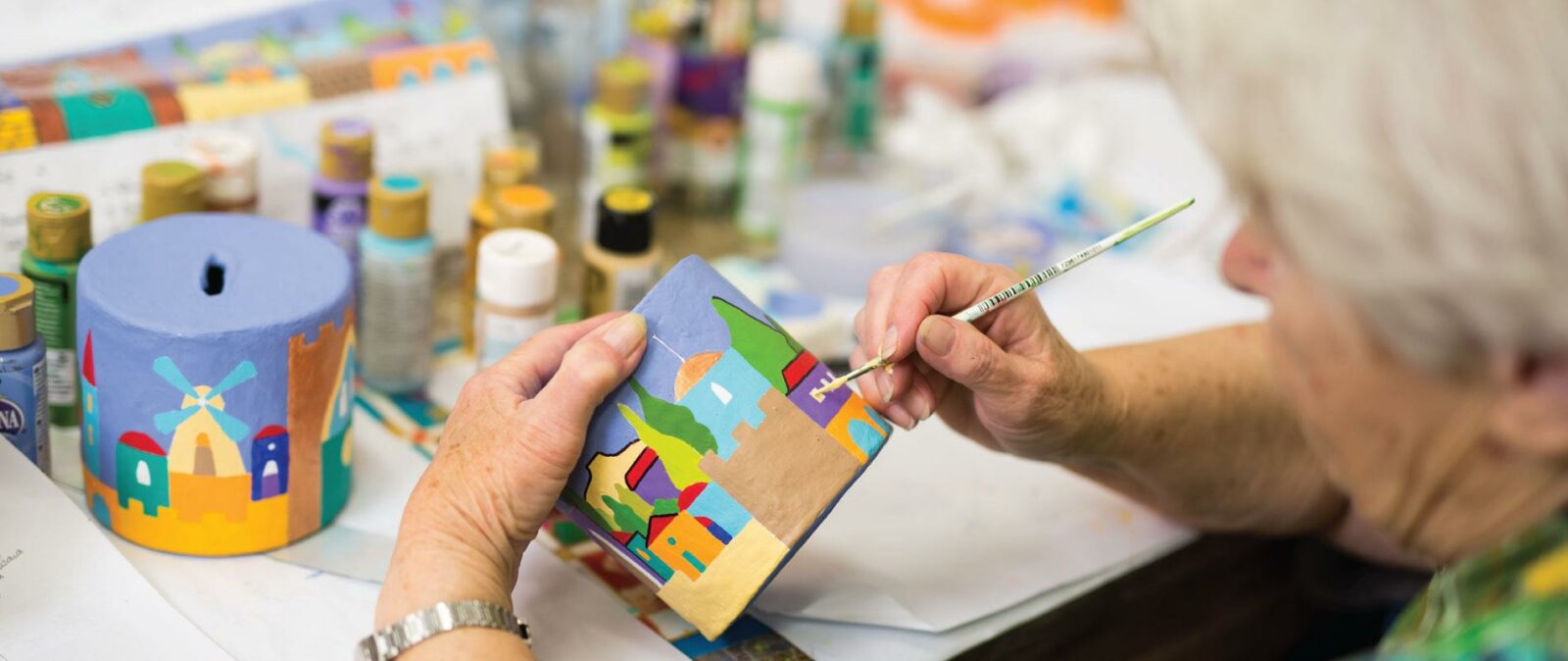 Who We Serve
The majority of program participants are Jewish immigrants from the FSU, Ethiopia, South America and Iran, many of whom survived the Holocaust, others walking across the Sudan to save their families from war and famine.
Upon arrival in Israel, they faced significant economic and social challenges. They struggled to find meaningful work given their advanced age and lack of basic Hebrew, and suffered from isolation and food insecurity.
Yad LaKashish was created to offer these struggling seniors an opportunity to once again become contributing members of society. Program participants receive on-the-job training by professional artists and become part of a team in their designated craft, and beyond that, of a community of fellow elderly artisans. Together, they produce a wide array of items that are sold in our gift shop, the proceeds of which are invested back into our operation.
While the financial support is significant for them, the most important benefits they gain are not material: independence, a renewed sense of purpose and self-worth, dignity, well-being and belonging.
"Do not cast me off in old age; when my strength fails, do not forsake me!" – Psalms 71:9